Analytics
DIT believes that technology has the power to transform academic and research practices. To support this vision, we continuously analyze how faculty, students, and staff are engaging with digital technology. DIT uses data from the systems it supports and from the students, faculty and staff we serve to inform everything from business decisions to training to strategic plans.
Learn more about the Academic Technology Experience team in our team overview.
For the recent data-informed projects, please check out the Initiatives page.
To see what we've presented or written about recently, please check out the Publications & Presentations page.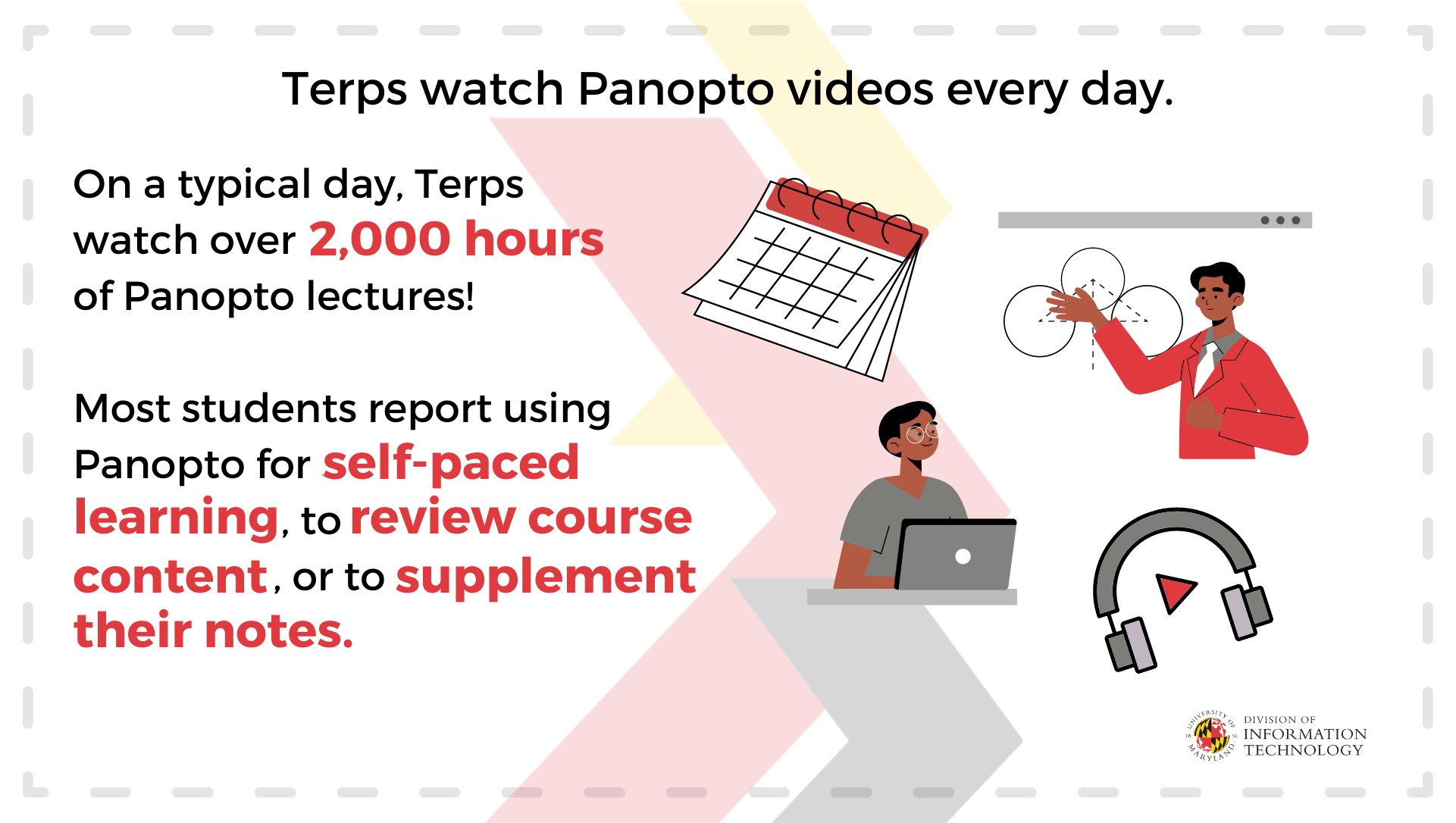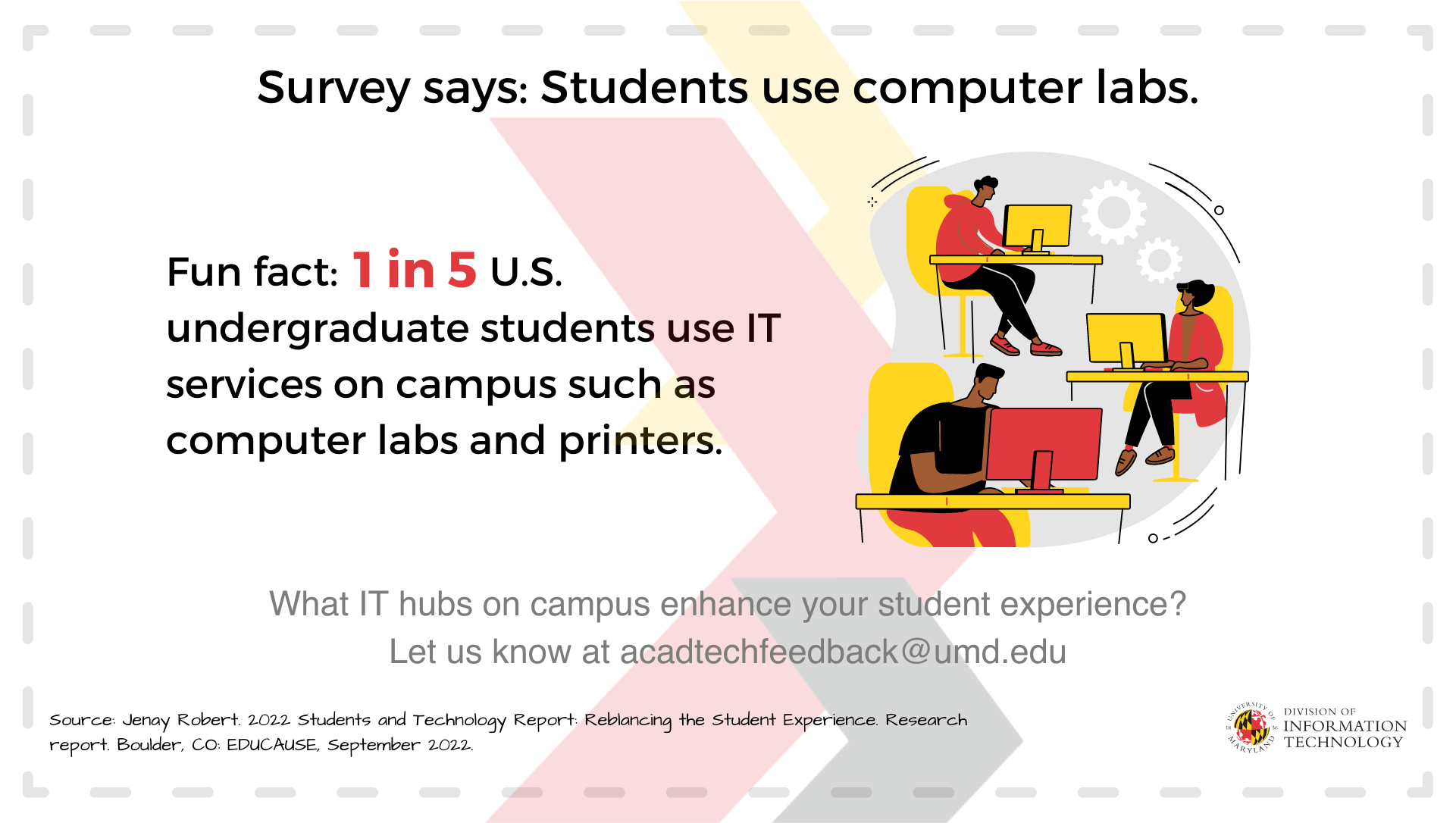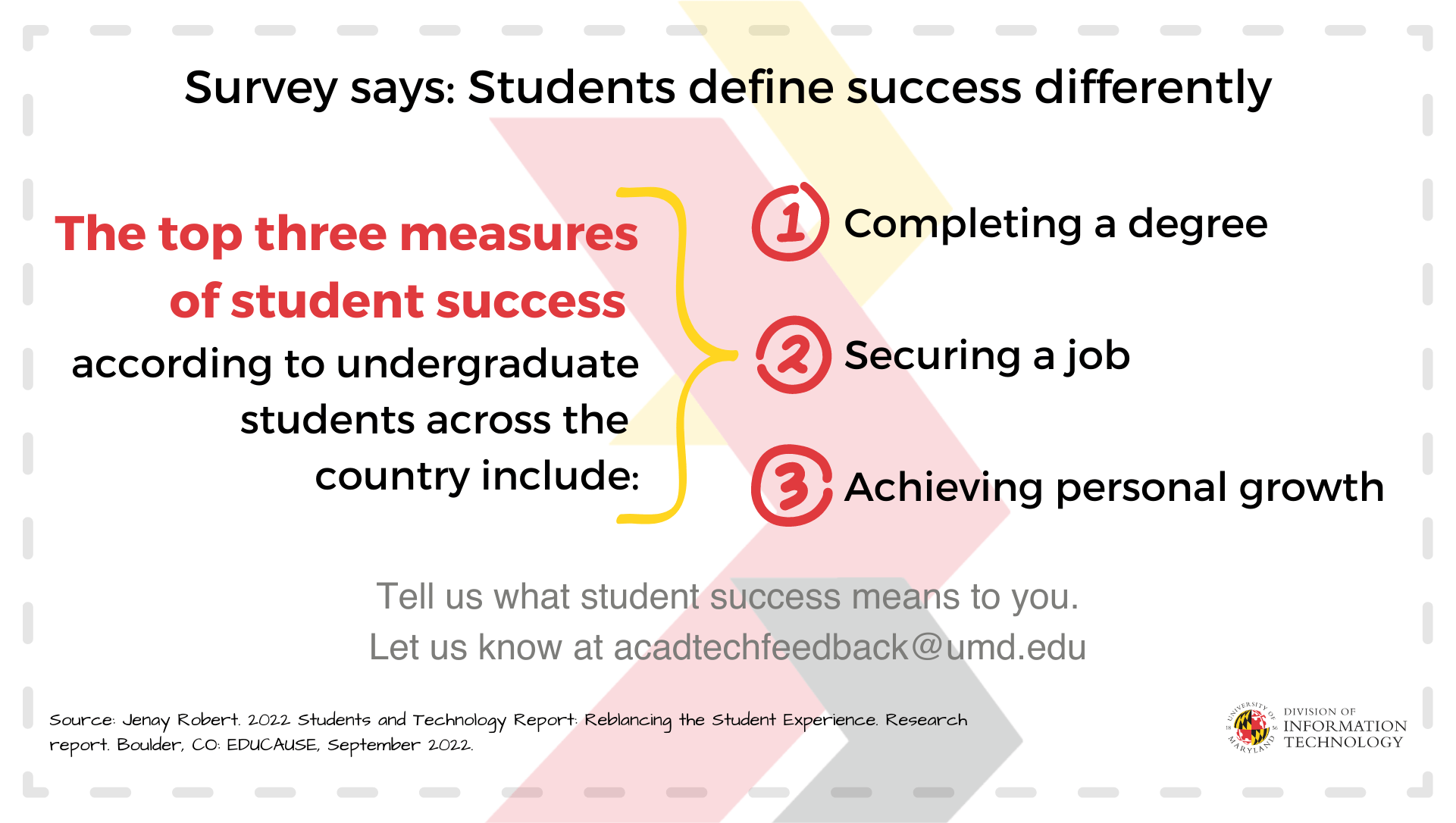 Data-Driven Highlights
Learn about some of our data-driven insights and projects.
Academic Technology Systems and Services Report
Each semester, the Academic Technology and Innovation team collects, analyzes and reports data on the usage and availability of technologies used for learning and teaching. The report included everything from available ELMS-Canvas courses to collective years spent in Zoom to UMD community members served during weekend Service Desk hours.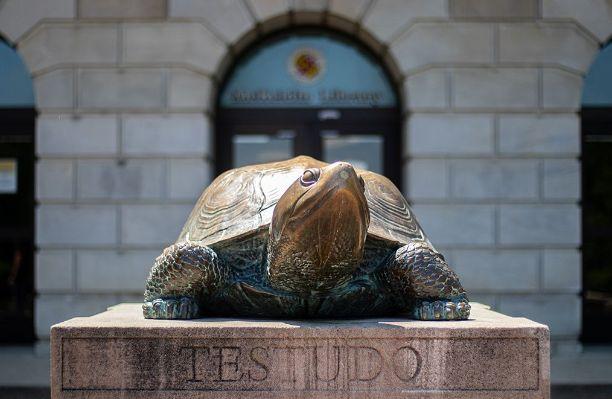 Spring 2022 ATI Systems & Services Report
Did you know that UMD collectively spent 42 years in Zoom during Spring 2022? This is approximately half the usage (88 years) during Spring 2021 when UMD courses were held mostly online. Learn more about how Spring 2022 represented a big shift from Spring 2021 in more than Zoom usage.
Read the Spring 2021 ATI Report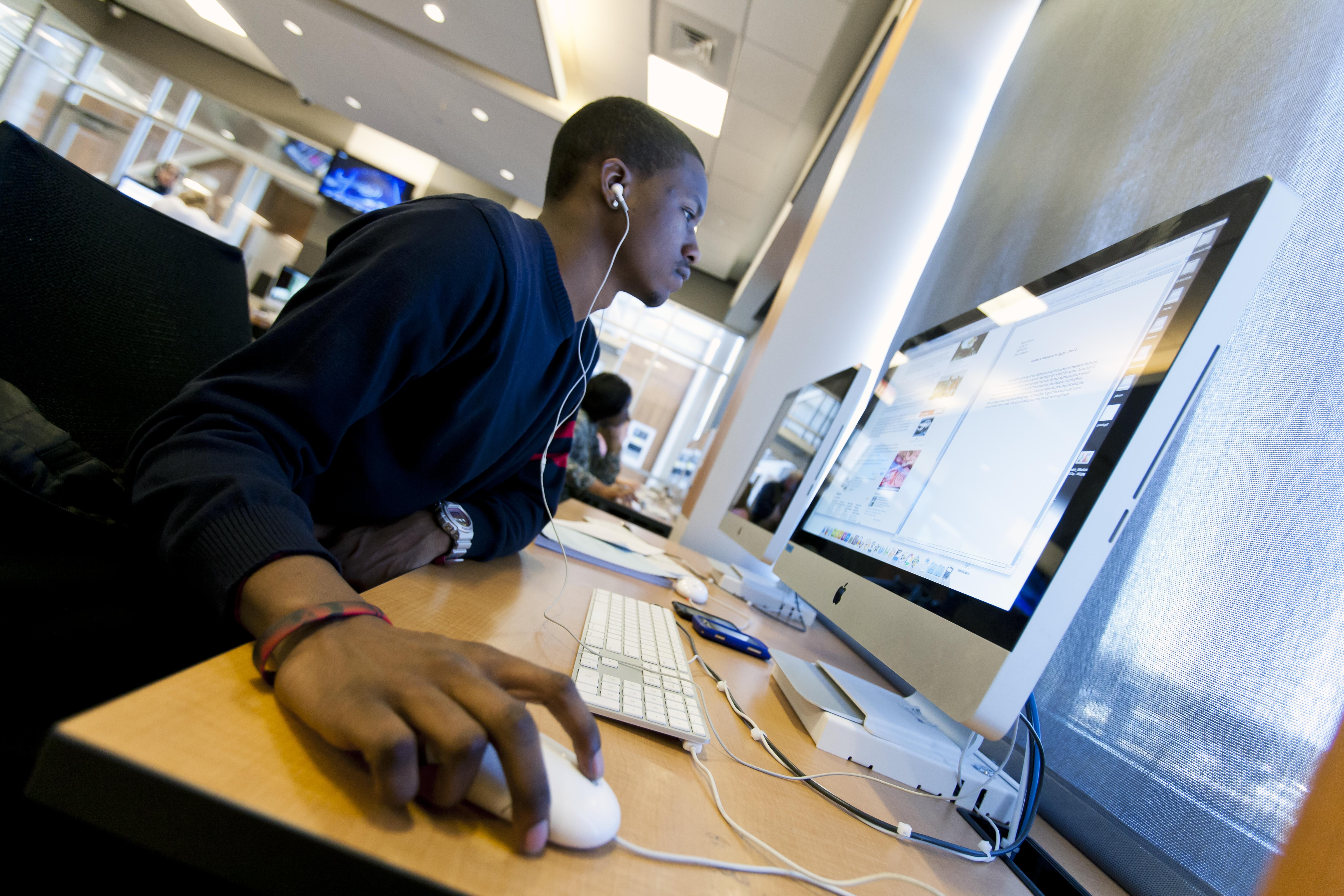 AY 2021-2022 ATI Highlights
Learn about how academic technologies critically support teaching and learning experiences of our UMD community, based on reporting, survey, and other analytic efforts throughout 2021-2022 academic year (AY). Despite changing instructional contexts, it's no surprise that academic technologies continue to play integral roles in advancing the university's teaching and learning missions - moving us all Fearlessly Forward.
Read about AY 2021-2022 ATI Highlights
Exploring the Student, Faculty, & Staff Experiences During COVID-19 | Student, Faculty, and Staff Surveys
Students, faculty, and staff at the University of Maryland, College Park were invited to complete surveys on their transitions to online learning, teaching and working in Spring 2020 and Fall 2020 as well as their experiences returning to in-person during Fall 2021 to inform planning, training and outreach. The survey administration, analysis and reporting was a collaborative effort, involving many units across campus. UMD community members can learn the main themes that emerged in the reports of the Fall 2021 student and instructor surveys.